Posted:
November 19th, 2015 |
Author:
Mike Siegel
|
Filed under:
Uncategorized
|
No Comments »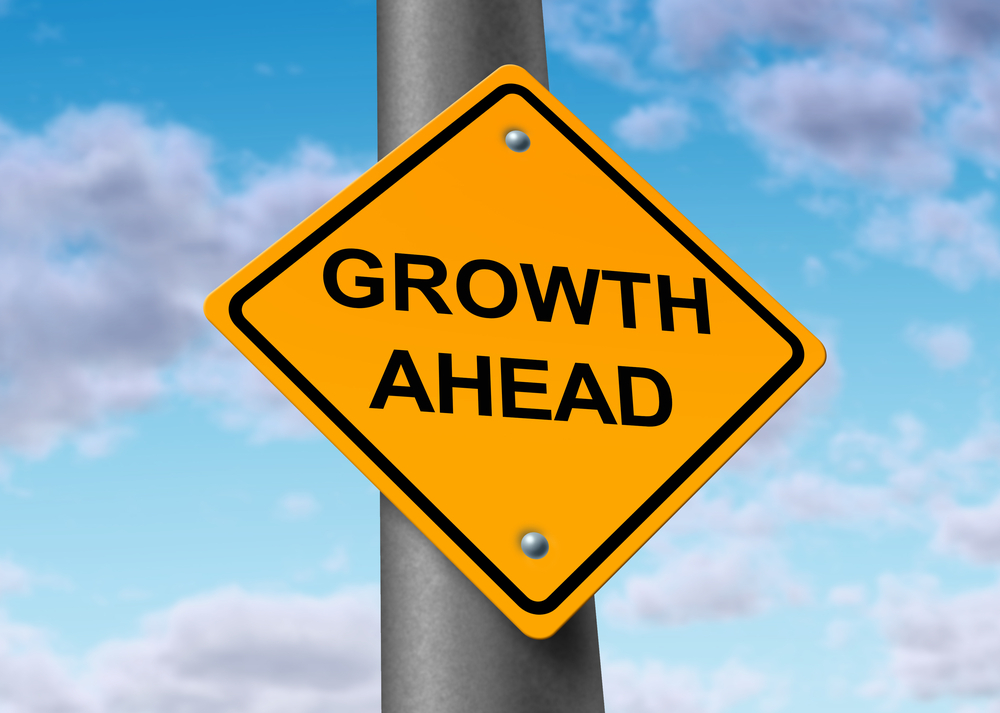 Despite predictions that we've hit the peak of Facebook's Social Network it has continued to defy critics and grow in every objective measure you could think of.
To determine the health of the Social Network itself I keep an eye on Daily Users and time spent on the site. In terms of the business, Revenue Per User is another metric to keep an eye on. Facebook's Q3 showed growth in all three.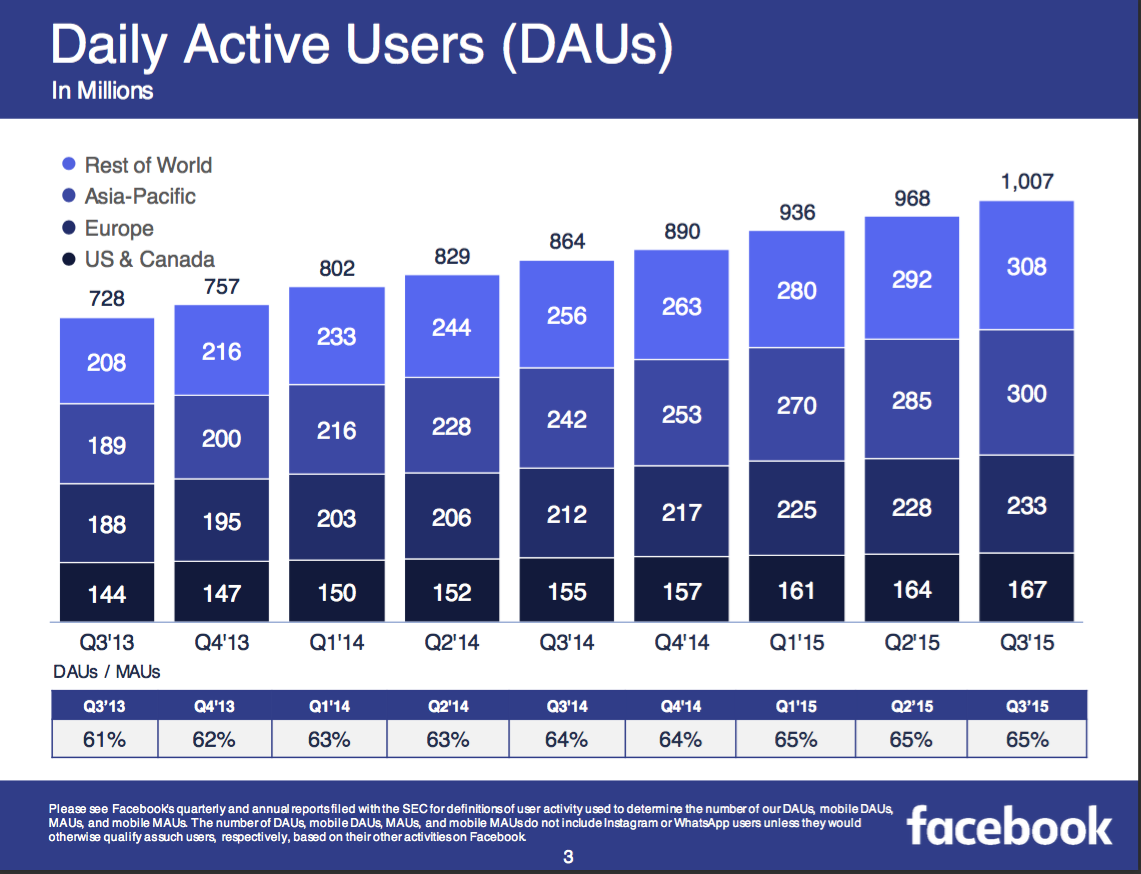 Compared to a year ago, Daily Average Users has grown a total of 4%. 5.2% in the Asia-Pacific, 2.2% in Europe, 1.8% in US and Canada and 5.5% in the rest of the world. I'm most impressed by the smallest number, 1.8% in the US and Canada. If users were feeling Facebook Fatigue in large numbers the saturated market of US and Canada would start trending down, we're not seeing that (yet).
The 5.5% growth in the rest of the world, although the largest, is the least impressive. Internet usage is growing around 7% this year with the expected growth much larger in the "rest of the world" as defined by Facebook. Facebook's strategy, including Internet.org is solid and Facebook is most likely capturing a large chunk of new Internet entrants but have some room to improve.
Facebook continues to increase Average Revenue Per User worldwide and in every region.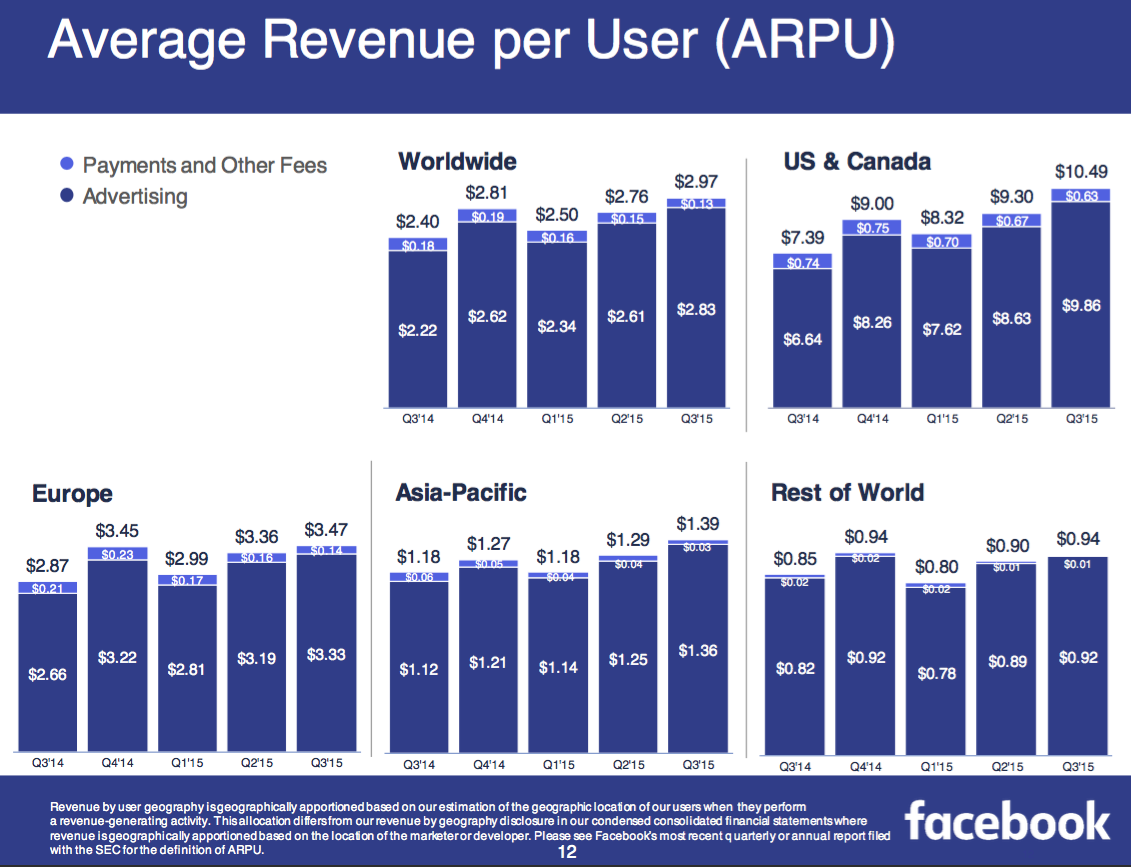 Ad revenue in the US & Canada grew 41% from a year ago. Facebook is moving in the right direction and there is still tremendous upside here. It'd be interesting to compare ad revenue per minute spent watching TV versus the ad revenue per minute spent on Facebook. It's a bit of an apples to oranges comparison — TV advertisements consist primarily of long, informative, high-quality commercials whereas Facebook ads come in a variety of types including photos, videos, and links. While TV ads are often richer and more informative, Facebook ads allow for precise audience targeting and provide useful engagement metrics to advertisers.
My hunch is that the broader market's ad spend is not being allocated effectively and many advertisers are clinging to older, less measurable, less effective ways of advertising (newspapers, magazines, billboards, TV). Slowly but surely these ad dollars are moving to Facebook and expect the ARPU number to double in the next 2-3 years.
Some believe the Law of Large Numbers will soon be Facebook's biggest problem but Facebook has plenty of potential users to gobble up —  over a billion people that have internet access already and more than 4 billion people who are not on the internet yet. Expect user growth and revenue growth per user to continue for over a decade.
We're not at peak Facebook. The Sky is the Limit
Disclaimer – I own $FB
---