Posted:
September 15th, 2017 |
Author:
Mike Siegel
|
Filed under:
apple
|
No Comments »

Apple kicked off the September Special Event with a an opening statement from Steve Jobs.
There's lots of ways to be as a person. And some people express their deep appreciation in different ways. But one of the ways that I believe people express their appreciation to the rest of humanity is to make something wonderful and put it out there. And you never meet the people, you never shake their hands, you never hear their story or tell yours, but somehow, in the act of making something with a great deal of care and love, something is transmitted there. And it's a way of expressing to the rest of our species our deep appreciation. So we need to be true to who we are, and remember what's really important to us. That's what is going to keep Apple Apple, if we keep us us.
The Steve Jobs story is a rich one with many twists and turns. I love the fact that something as grandiose as Apple Park is the last pillar of his gigantic legacy.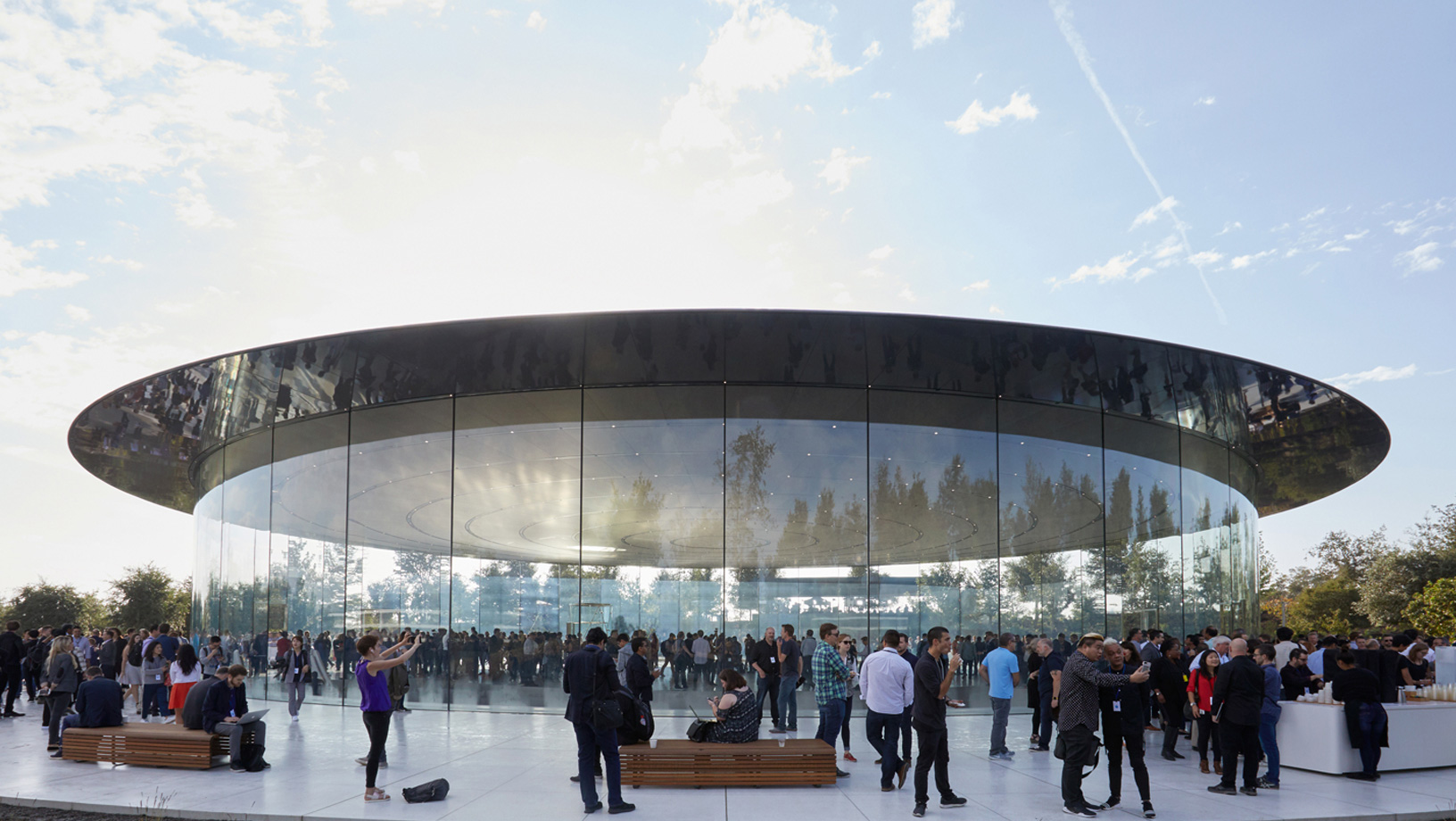 The Pros – What I Liked
The most telling part is the lack of criticism coming out of this Special Event. Nothing of the size of furor created over the headjack removal at the last iPhone event anyway. It's hard to walk away from that event and claim we've reached Peak Apple or that Apple can't innovate.
Watch
Apple Watch is a huge success. In late 2006, Palm's chief executive Ed Colligan quipped "PC guys are not going to just figure this out. They're not going to just walk in [and take over the smartphone industry]." Poor Ed was a little off on that one and those who thought Watch was a flop were off as well. Apple is now the largest (by revenue) Watch maker in the world. How crazy is that?
I can't wait to go for a run with only my watch (and without my phone). This will be a big win for me. It's a bummer Verizon is going to get another $10 / month out of me but it's worth it.
iPhone X
As a consumer, I'm excited. It looks like it's time to for me to size up my phone. RIP 4.7″ diagonal. I hope this bad boy fits in my jeans.
As an investor, I'm amped. The iPhone X will increase the average price without decreasing the amount of iPhones sold (since more price conscious buyers may opt for the iPhone 8).
The Cons – My Concerns
No Surprise
Apple's ability to keep a secret seems to be slipping these days. This event would have been more impactful if the iPhone X was a complete surprise. Can Apple shore up their supply chain and software releases? Can Apple get back to their secret-keeping ways?
Will FaceID work well?
Demo fails happen and I'm not putting much into the FaceID fail we saw during the event. Would Apple push FaceID out if it wasn't objectively better than TouchID? Is the edge to edge screen an important enough trade off for an inferior way to unlock your phone? I'm going to trust Apple for now and assume FaceID will be a step forward. This is the most controversial and criticized thing about the Special Event. Like many things (antennaGate, removal of the headphone jack, the iPad name) I expect these concerns will go unfounded. 
Expanding Choices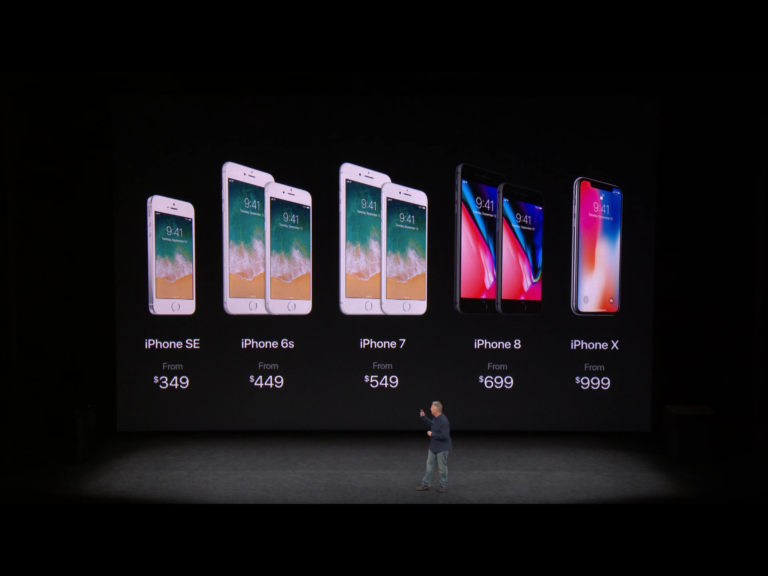 While I'm feeling nostalgic, let's quote Steve Jobs again
"People think focus means saying yes to the thing you've got to focus on. But that's not what it means at all. It means saying no to the hundred other good ideas that there are. You have to pick carefully. I'm actually as proud of the things we haven't done as the things I have done. Innovation is saying 'no' to 1,000 things."
When Steve Jobs took over the reins he cut the product line down to two consumer desktops and portables and two pro desktops and portables. Since then the product lines at Apple have slowly grew. What the sweet spot here is debatable and ever changing. I don't think Apple has went overboard but they are beginning to stretch themselves thin. The bigger problem is the paradox of choice. Having the average consumer decide between eight different iPhones is risky. I'm baffled that they didn't sunset the iPhone 6 series at the very least.
iPhone X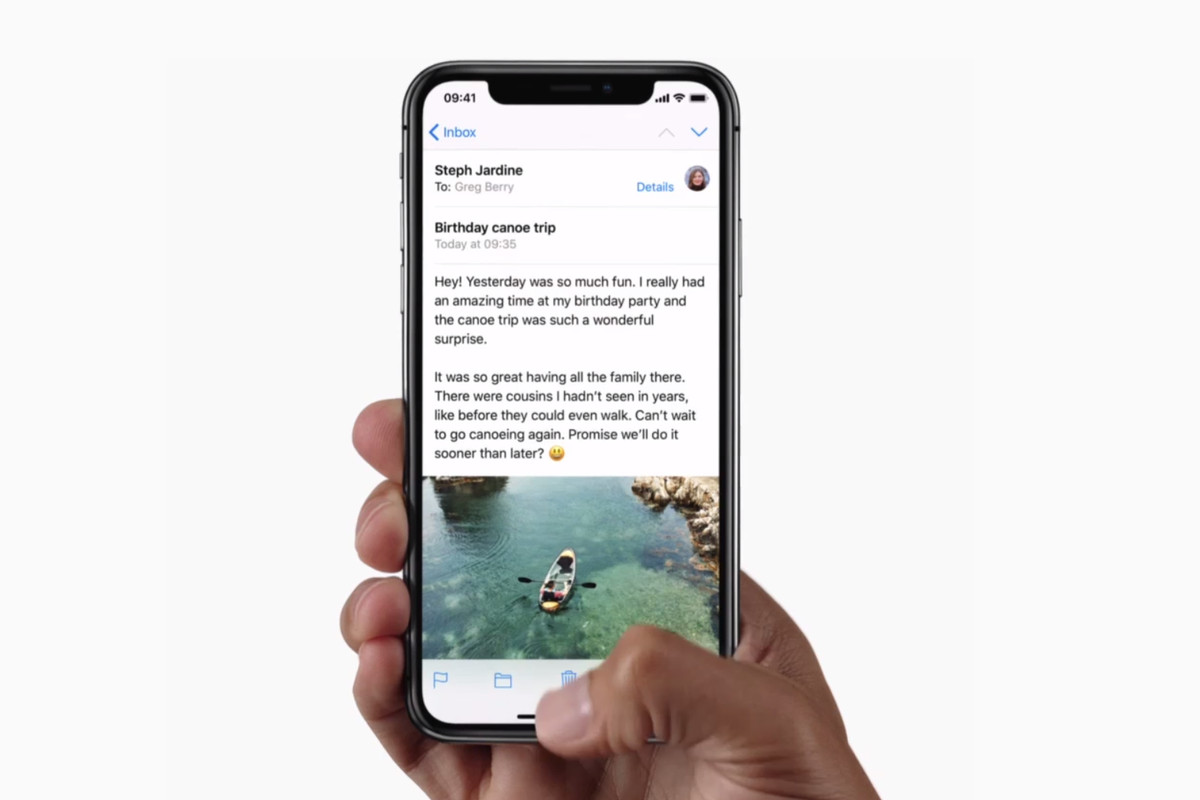 WTF is up with that notch? Seems like something Jobs would have hated and something I expect Jony Ive to keep on the cutting room floor. I don't want to jump the gun here and judge before it's in my hands but this is a compromise, it's not the ideal design.
I don't understand the branding choice. I could have got behind iPhone X pronounced "ex" but calling it an iPhone 10 seems odd. What happened to 9? That comes next year?
From a business perspective, where does Apple go from here? Do they continue to offer an iPhone X-esque device going forward? If not, I expect a short-term surge in revenue this year from iPhone 7 users upgrading early to get their hands on the iPhone X but that comes at the expense of revenue next year. For buy-and-hold types, this isn't an issue, but it may cause the stock to perform like it did after the iPhone 6 and 6s launch (and the year after).
Bottom Line
My Apple spending budget is bursting at its seams. I'm going to buy the new Apple Watch, the iPhone X and the Homepod. But what can I do? Apple continues to bring the goods.
---