Posted:
February 23rd, 2018 |
Author:
Mike Siegel
|
Filed under:
Investing
,
snapchat
|
No Comments »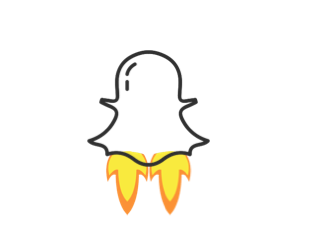 Our work during 2017 is proof that we aren't afraid to make big changes for the long-term success of our business
– CEO Evan Spiegel
As I've been preaching on this blog, buying $SNAP requires patience. Snap (via Evan) continues to plan and execute for the long term. In Q4, Evan shifted the main goal of establishing a self-serve ad model to increasing user growth. Evan planned to do this by a UI Redesign, a new Android app and modifying the feed. When Evan announced these changes I expected results to take time. Three months later, and Snap has its user growth mojo back.
User Growth
Wall Street loves user growth. Although Snapchat has continued to grow every quarter the rate of the growth slowed. This freaked Wall Street out, who assumed that trend would last forever. Snap released improvements to the Android App that resulted in less crashes. This led to a 20% user retention increase. This change reversed the trend and Snapchat had 5% user growth compared to 2.9% in Q3.
This is great news and much quicker than I anticipated. What will happen in Q1 2018? Two major things are at play here. On one hand, Snap has rolled out a significant UI redesign. This design will alienate some of the most loyal users in the short term. Like Facebook News Feed redesigns, Twitter expanding to 280 chars, etc before it. Snap runs the risk of slowing user growth in the short term. In the long term, the easier-to-use UI will help onboard new users.
But, Snap has begun to take a page out of Facebook's playbook. Snap is working with the ecosystem around Snapchat to help user growth.
We have recently launched partnerships with wireless carriers in over a dozen markets to begin reducing cellular bandwidth costs for Snapchatters around the world. We have seen that when data is less expensive, more people are willing to use our data-intensive products. This is important because Snapchat can be more fun to use out in the world rather than at home on WiFi.
Snapchat's biggest headwinds are smartphone adoption, cellular broadband speeds and cellular data plan pricing. There are many strategies Snap can use to ease these headwinds. Similar to Facebook's "Free Internet" play in emerging markets, Snap's first attempt is to subsidize data plans with the goal of acquiring users. In the future, Snap could help subsidize smartphone contracts or make a "Lite" version of Snapchat.
This strategy will appease Wall Street's user growth desires but will take a long time to increase revenue. The question is, is this the best place to invest time and resources or is improving the app and self-serve monetization? Can Snap do all three like Facebook has been able to do?
Bottom Line
In 2017, Evan focused on self-serve ads. Evan successfully (painfully?) transitioned the company to 90% of ads purchased programmatically. In Q3, Evan announced a shift in goals to user growth and was able to immediately show results for that promise. Evan continues to deliver on his promises. This reminds me of when Facebook had exactly $1b in profits the year leading up to the IPO. Hitting that profit goal was Zuckerberg's way of conveying to Wall Street that he had ultimate control of the company.
Going forward, it is important to keep in mind what Snap is focusing on. If Snap is focusing on User Growth in Q4 2017 and Q1 2018 there could be a slowdown in ARPU growth. One quarter of a dip in the growth rate of a main metric is not a death sentence. Focus on the metric Snap is focused on.
---