Posted:
December 25th, 2016 |
Author:
Mike Siegel
|
Filed under:
Design
,
Product
,
SaaS
|
Tags:
b2b
,
design
,
saas
|
No Comments »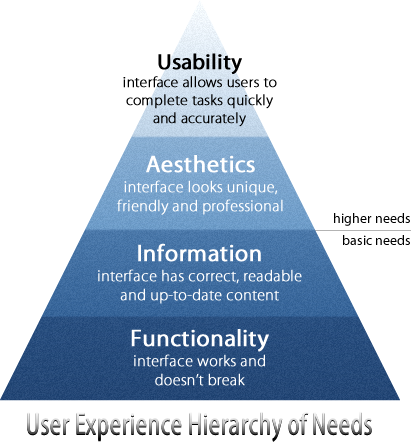 For decades, design in B2B software has been an afterthought. There are products making billions that were designed with no taste and no thought. Those who have been around the game for a while will tell you "Design in B2B software doesn't matter!" and based on history, they have a leg to stand on. These design haters will go on to list successful companies that have what many would consider poorly designed software – Peoplesoft, Salesforce, Taleo, the list goes on.
Design in B2B SaaS matters less than Consumer
"Consumer Products" are bought and used by the same person. In the B2B world, this isn't always the case. Since the Buyer may never use the product they are less likely to feel the pain of poor design than the end user. B2B software is more likely to have upfront costs – setup costs, integration costs, training costs, etc. These upfront costs immediately make the software more sticky, sunk costs be damned, the buyer will have a tough sell to their manager if they bail on a product after incurring the upfront costs.
Design matters more in B2B SaaS than it use to
The world is shifting, as people grow up using consumer-grade (better designed) software, expectations for design become higher. Even the buyers, who may never use the software, are becoming more critical of the appearance and this impacts their buying decision.
Furthermore, the SaaS model typically has lower upfront costs than on-premise B2B software. This lower cost decreases the buyer's reluctance to switch if the end users complain. The low cost SaaS model makes it easier for a small team to adopt a product in an organization and let it spread from there.
Slack is the best example of this phenomenon. From a feature list standpoint, Slack is not much different than its IRC predecessors. Where Slack differentiates itself is through superior design – both aesthetic and usability. Slack's free tier allows small teams to try it risk-free, and once they fall in love, it becomes viral within the organization.
Design & SaaS metrics
Close Rate & ASP. Looks matter. If your product looks "professional", buyers are more likely to believe it's a more expensive product and pay more.
Churn & NPS. Usability matters. It may look pretty but if it is difficult to use, the end users will complain and this increases the chance of churn
CRC (Customer Retention Cost). Intuitive software cuts down on training and long term support. Ideally, a user should learn the product without personal hand holding
When making a case for a design overhaul or adding more effort to your design process, these are the metrics that can be valuable when establishing your goals and measurable results.
Design & Market Factors
Buyer = End user. Design, particularly usability, will be more important to reduce churn.
Self-Serve SaaS products. Making your product intuitive becomes more important if you will not have a salesperson explaining its value or a Customer Success Manager training the end users.
Competition. The more competitors in your space the more likely design will become the differentiating factor. When I worked at Jibe, design became our core competency. Jibe provides a consumer-grade experience for applying to a job on a company's career website. The incumbents – Taleo, Kenexa and SuccessFactors, are weak at this and Jibe is taking that opportunity and running with it.
Age of end-users – Older users, although generally less savvy, are more tolerant of poor design. They're use to it. A younger user base is more likely to demand a well designed product.
For the past six years I've worked at venture-backed SaaS companies. In my experience, we don't have time or money to design products in the thorough, methodic fashion many product people would like to. It's tempting to read the latest design book and want to implement all of the suggestions but it's not practical at an early-stage SaaS company. Does design matter in SaaS? Absolutely. Know your market, track you design efforts with measurable results and invest your time and money wisely.
---